PRINT
T
he planning process and opportunities for public involvement are scheduled to occur from April 2017 –  July 2017 and on behalf of the County of Tehama, we thank you for your participation.
Hazard Questionnaire
Your opinion matters! The information you provide will help us identify and coordinate projects focused on reducing the risk of injury or damage to property from future hazard events (e.g. wildfires, floods, earthquakes).
The survey should take approximately 5 minutes to complete and is anonymous.

Assess Your Own Risk
Using Cal OES MyHazards, type in your address to asses your risk to natural hazards including earthquake, floods, fire and tsunami. Learn what you should do to reduce injuries, protect your life and those of others, and reduce damage to your home and property.
Planning Documents
Throughout the planning process, draft sections of the plan will be made available for review and comment; documents can be found on the "Documents" page.
Events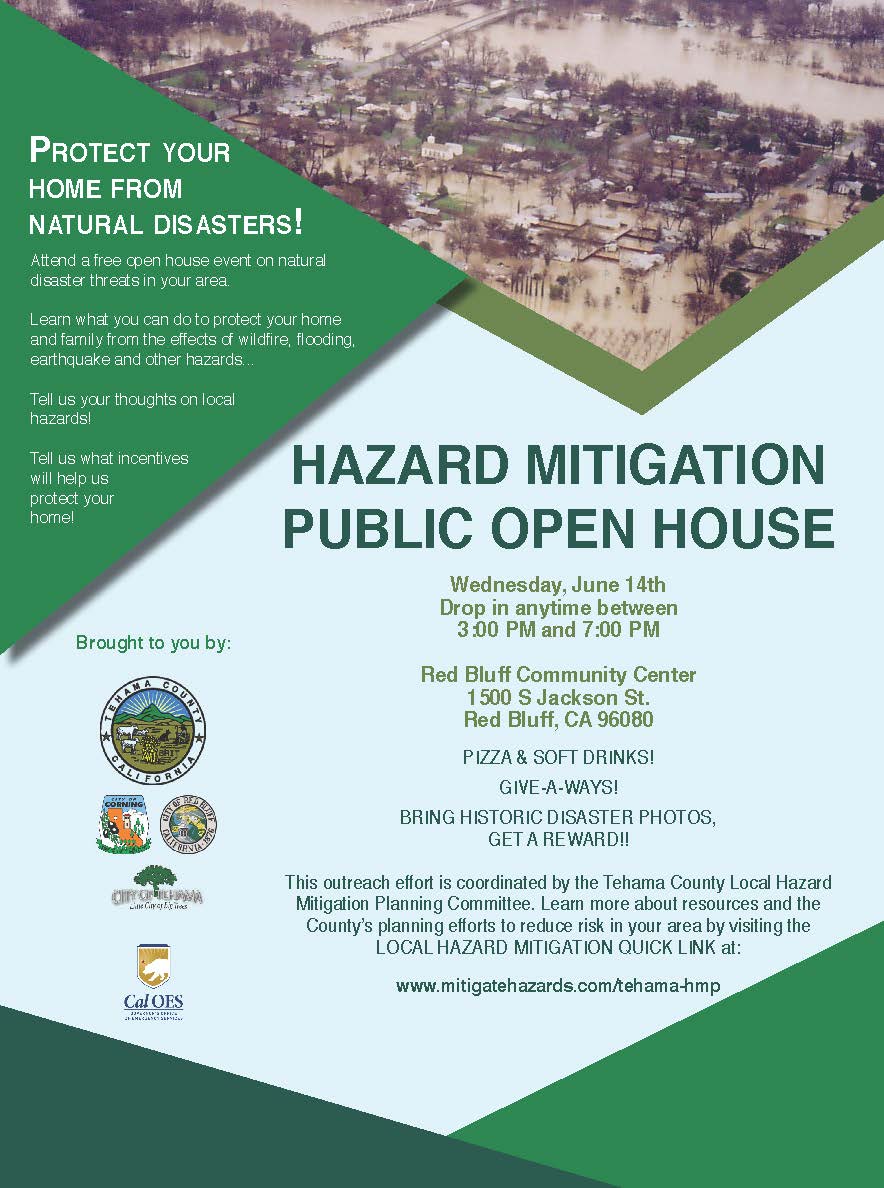 On June 14th we hosted the Tehama County Multi-Jurisdictional Hazard Mitigation Plan Public Open House at the Red Bluff Community Center. Read more about the event on our Photo Blog.
Once the Admin Draft of the 2017 MJHMP Update has been complete, it will be available for public review.